Bio Pesticides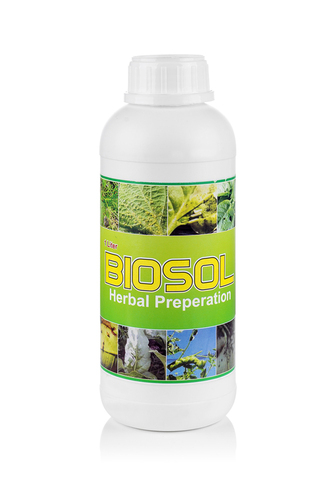 Bio Pesticides
Product Description
BIOSOL is a multipurpose pest controller, whitefly, aphids, jacids, thrips, mites,
leafminor and all other sucking type pests effectively controlled by .
Easy to use and ecofriendly.

Method of use

Use minimum 50 ml and maximum 100 ml per 15 liters of water.
If necessary second spray after 4-5 days.
No need to mix any chemical pesticide in BIOSOL.
Suitable for all the crops like paddy, cotton, chilly, groundnut, potato,
cumine, funnel, all vegetables, flowers and all horticulture crops.
Available in 250ml, 500ml and 1 liter pack.
Contact Us
A 11, New Ahmedabad Estate, Opp. Sarvottam Hotel, Ahmedabad, Gujarat, 382213, India
Phone :+918037301037