Larvicide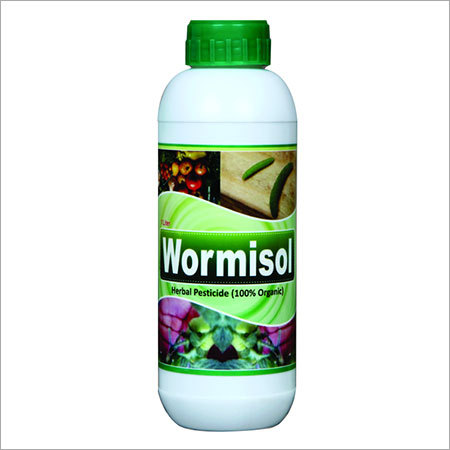 Larvicide
Product Description
Wormisol is a perfect blend of herbal extracts.Non toxic in nature. Wormisol effectively controls all larvaes of Heliothis, Stemborrer, Worms and some extent of army worms. Wormisol contains a specific feeds which leads all larvaes and worms towards wormisol .Feeding of wormisol make anesthetic effect so worms can't feed anything and leads to death.
wormisol creates systematic effect on plant.
Method of use
Spray minimum 50ml to maximum 100ml WORMISOL in 15 liter of water (1 pump) at the time of appearance of pest.
If require one other spray after 6 to 7 days.
Available in 250 ml, 500 ml, and 1 liter pack.
Suitable for cotton, castor, maize, all vegetables and all horticultural and flower crops.